Video: Andy introduces you to coachup
Hi, we are Andy & Ali the co-founders of coachup
At coachup, we are a team of athletes, coaches & sports fanatics who happen to also be experts in behavioral science. We bring together these two worlds in service of high-performing sports teams because we know it is the coach who makes the team-work, work!
We noticed the majority of traditional sports coaching development focuses on skills, drills and tactics. But this neglects the most important element of high performance - the team environment.
With our backgrounds in psychology, neuroscience and in elite sport, from Olympians to the Premier League football, we set ourselves a challenge. We dedicated ourselves to find a way to make the science of team performance available to sports coaches, no matter what sport or country, in a really practical way.
Now we're supporting individual coaches and teams of coaches to create high-performance team environments.
Coaching Memberships
Get access to all expert coaching resources in our monthly memberships, which include selections of online courses, One-2-One coaching, Masterclasses, our coaching community & much more. Join our membership & achieve higher performance today.
TELL ME MORE
Coaching Resources
Purchase our individual expert tools to help you create a high-performing team, including the coach-selfie diagnostic, accelerator team activity cards & coaching e-book. Suitable for any coach, any sport, any level.
TELL ME MORE
Here's what some
coaching experts
have said about
coachup
Scott 'Razor' Robertson
All Blacks Head Coach 
Former Head Coach Canterbury Crusaders
"The coachup assessment tool, backed up by practical application of neuroscience, proved enlightening to me personally & is helping our wider coaching & management group stay a step ahead in 2022. I have known Andy personally for a long time & really enjoyed the opportunity to work with him professionally. He remains genuine and authentic in his desire to help teams understand themselves & develop a high performance mindset & operational skillset."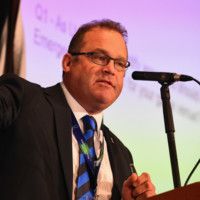 Jock Peggie
Head

 of Education, World Rugby
"We are delighted to collaborate with coachup to provide coaches operating within our member unions a further opportunity to learn & develop their coaching skills. Adding coachup's online learning module...in addition to our existing face-to-face courses provides coaches all across the globe with tools & templates to help them to create better & safer team environments. Often overlooked at the expense of physical or tactical development, the softer skills of team & individual engagement, motivation & stimulation are vital for creating successful teams. Andy has worked with us to produce an excellent resource which brings the latest science to life for easy implementation into coaching habits."
Glen Collins
International Footballer, New Zealand
"I spent my career in high-performance team environments and know how tough it is to reach your potential and achieve success. In my experience, it all starts with the right environment – the coaches who can create a setting where players can excel are the ones who consistently get results. coachup are revolutionizing the industry by bringing the latest science to high-performance coaching. It's an invaluable set of tools that will help you distance yourself from the chasing pack - and stay there!"
Angus Gardiner
General Manager Professional Rugby,
Canterbury Crusaders
"The coachup team conducted a virtual workshop for us via video link! Their use of evidence-based neuroscience and practical applications kept us engaged for the full period, which is testament not only to their skills as a facilitator, but also their ability to shape a workshop to meet the needs of the audience."
Sports names that trust us